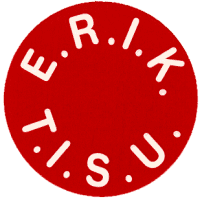 Emergency Response Information Kit
The Emergency Response Information Kit (E.R.I.K.) program was developed in response to community concerns about the availability of adequate health information in emergency situations. The kit is ideal for seniors, chronically ill persons, those living alone or having caregivers, and those with speech difficulties or communication barriers.
Completed kits have a Health Information Form including name, address, health card numbers, next of kin, family physician, medical history, allergies and medications.
If you already have a kit and just need to update your Health Information Form you can download a blank form here.
Completed kits should be placed on the fridge door where emergency crews have been trained to look, making it readily available in an emergency.
Presentations can be provided to community groups to explain the E.R.I.K. program and the importance of completing a kit.
Kits are available through any Winnipeg Fire Paramedic Station or various seniors' groups.
The kit also contains a health care directive and organ donor card (not mandatory for people to complete, but available if they choose).